There are a few possible reasons why an employee has not received an invite:
The invite was sent to spam -- Tell the employee to check their spam folder.
The invite was sent to a misspelled email address -- Make sure the email address was spelled correctly.
The invite was sent to the wrong email address -- This may sound obvious but, people often have several email addresses -- make sure the invite was sent to an email address connected to their TiM account.
Solutions: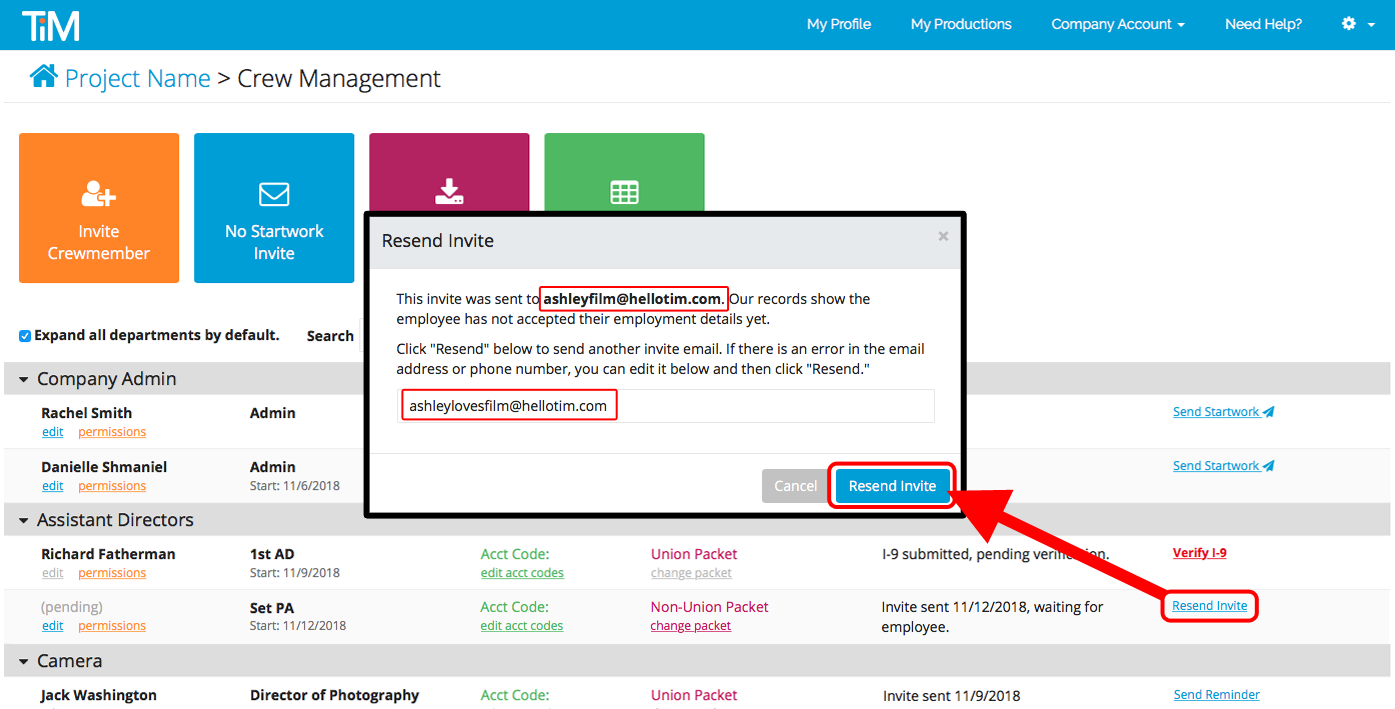 If you have verified that the invite was sent to the correct email address, and the employee still has not received the email invite, this may be because sometimes spam filters are super aggressive and don't let the system-generated TiM messages in. In this case, employees can always go to hellotim.com and login or sign up using the address the invite was sent to. They will be directed to their startwork upon login.
NOTE: Employees should always use their personal email address, or whichever email address will travel with them from one project to the next, as their TiM login, and link Alternate Email Addresses, such as work-related addresses, to their TiM account via Account Settings.