Tags allow you to indicate specific pages within a Template that will need to be exported from TiM. You can add or revise Tags at any time via "Edit Tags & Titles," and changes are reflected in real time!
For example, you might need to export all of the union contracts from each Union crewmember's packet and send them to a union rep. To do this, you would create a Custom Tag, apply the Tag to all of the union forms in your Startwork Templates, and then use the corresponding "Send to" button in the Approval Pipeline to pull and export the Tagged pages from every packet.
Titles are applied to page thumbnails so the forms within a packet can be easily identified during the Startwork submission and approval process.
How to add or revise Tags & Titles:
1. Access your Templates (from your Company Library and/or Startwork Templates).
2. Under the Template name, select "Edit Tags & Titles."* This will open the Builder.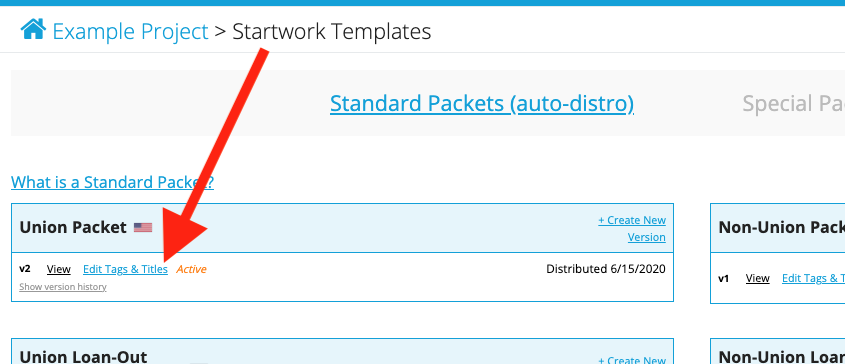 2. Once inside the Builder, select a page thumbnail (the thumbnail will outline in turquoise once selected).
If you want to edit the page's Title, enter the title in the space provided under "Add Page Titles."
If you want to apply or revise Tags, select or de-select the Tag type via the check boxes under "Add Tags."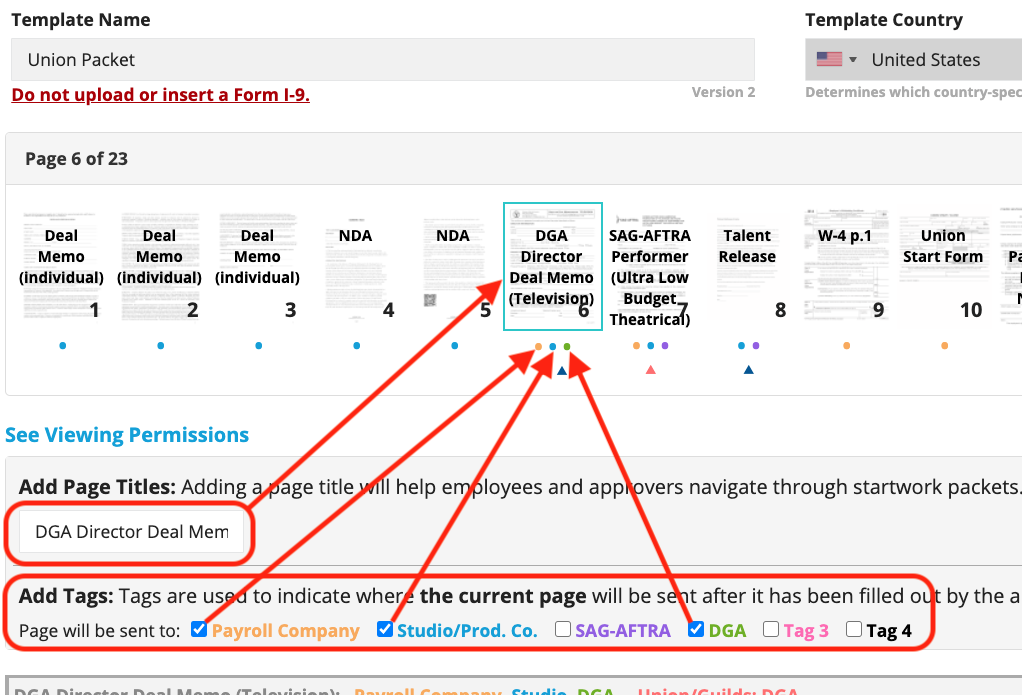 3. When your revisions are complete, click "Save and Exit" at the top right.
Pro Tip: You can select multiple pages at once by holding down command + selecting each page thumbnail. You can select multiple consecutive pages at once by selecting the leftmost page thumbnail + hold down shift + select the rightmost page thumbnail.
*NOTE: Revisions to Tags & Titles do not automatically update on all previous versions of a Template. If you have multiple versions of a Template, select "show version history," then use "Edit Tags & Titles" to revise the Tags for each version of the Template.