Happy New Year!
The IRS released new versions of the W-9 (Rev. October 2018) and the W-4 (Rev. 2019). These updated forms are available in TiM as pre-built TiM Templates!
Please follow the steps below to switch out your old W-9 and W-4 for the new versions.
NOTE: The system will not automatically update your packets with these new forms. 
The steps below will need to be repeated for each packet within your Company Library and Startwork Templates for each active Project.
From Company Library or Startwork Templates, next to a packet name click "Create New Version." After a moment or two (please be patient!), the packet will open in the Builder.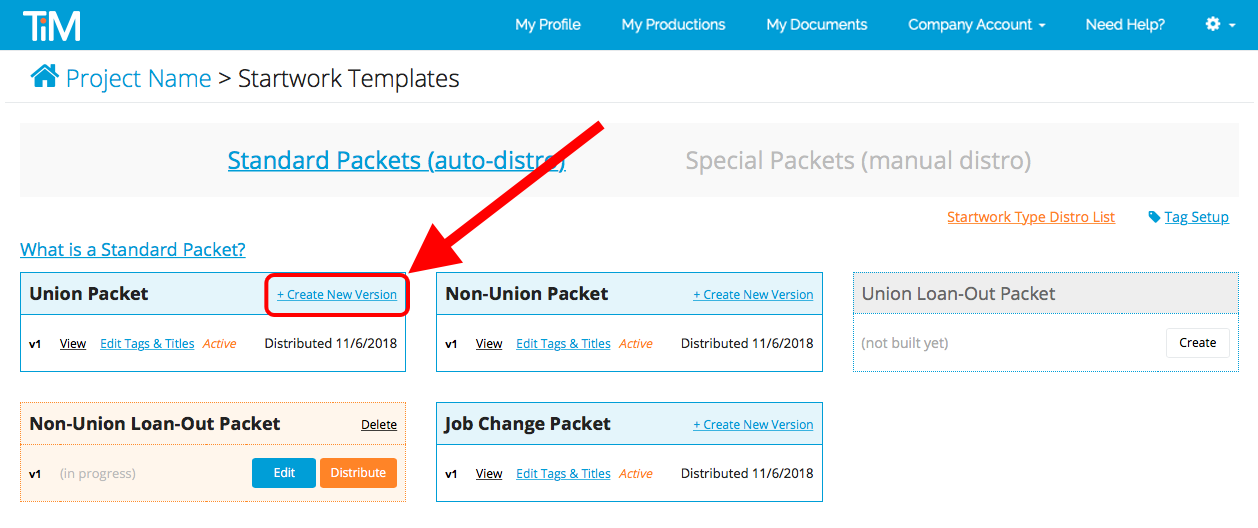 Click the thumbnail for a page in your packet that needs to be discarded (and replaced).

Click the trash can icon to delete the page.

Repeat for each page that needs to be discarded.
NOTE: The pages of the old form must be deleted before the new form can be inserted.

Once

all

the necessary pages have been deleted, then, under "Insert Form(s)," select the category "Government Forms."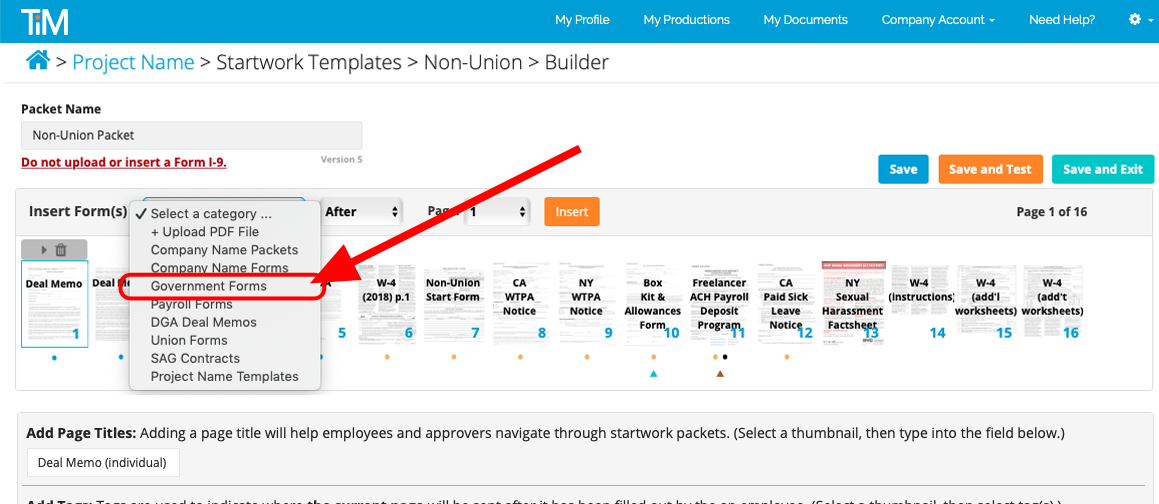 A second drop down will appear. Select "W-4 (2019)" or the appropriate W-9.

W-9 Options include:

"W-9 (individual/sole proprietor)"

"W-9 (loan outs)"

"W-9 instruction pages"

Click "Insert."

Repeat for each form that needs to be updated.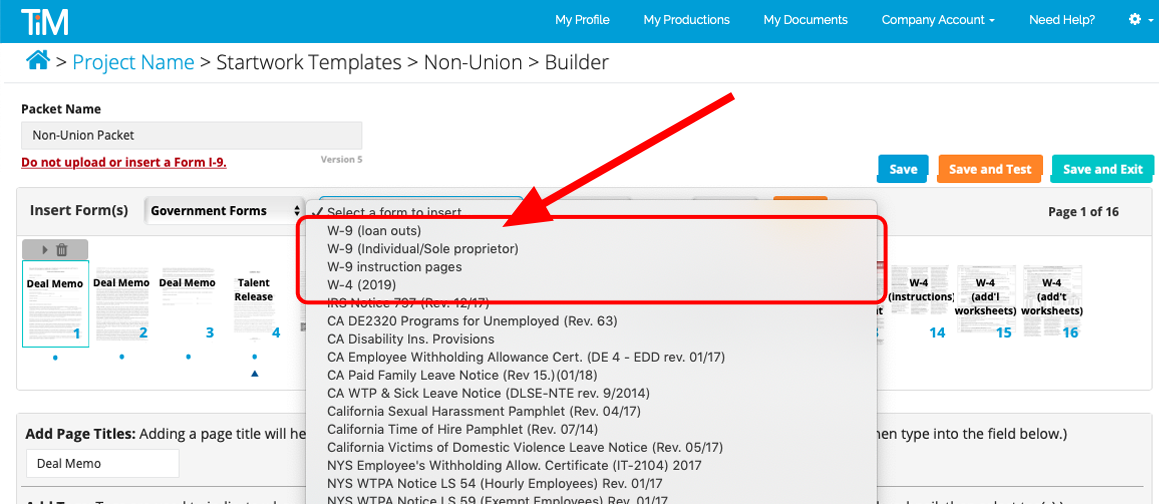 Click "Save and Exit."

Click "Publish" or "Distribute" to make this form available for use.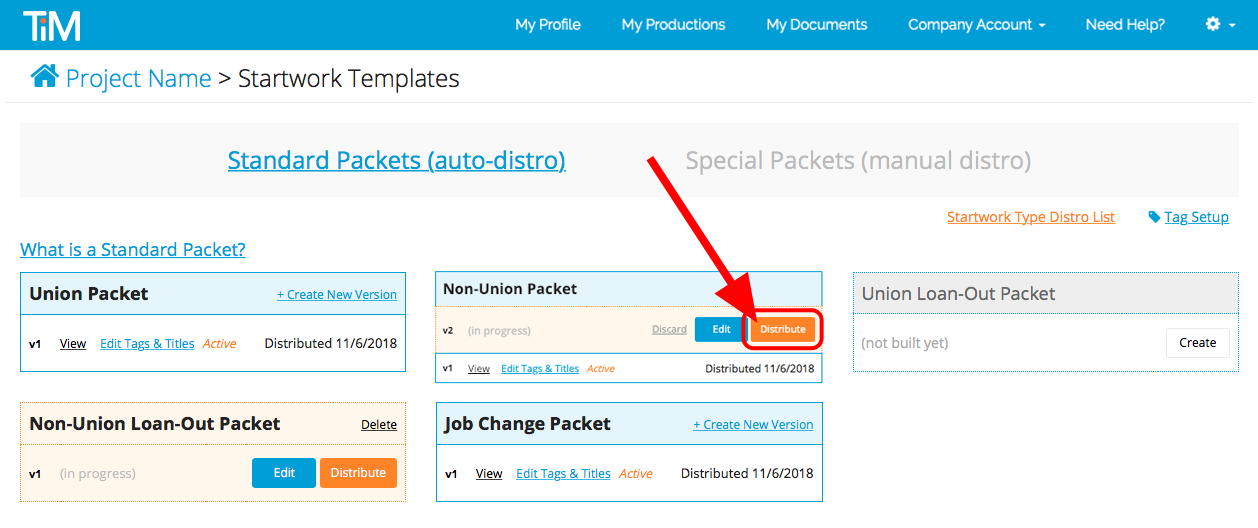 Once Published/Distributed, these updated forms will be present in packets sent to employees going forward. Packets that were sent to employees before the switch was made will not be affected.