In TiM, Union employees have the option to apply "As per local ___" in a signature field instead of their electronic signature via: Sign Manually --> "Sign per Local ___." The local number will populate based on the local number set in the employee's Employment Details.
How to sign "As per local ___" on Startwork in TiM:
After you accept your Employment Details, enter your Personal Information (SSN, Bank Info), and submit your I-9 (if applicable), TiM will present you with your full packet.
You will see each page of your packet presented as thumbnails.
1. Click/Tap the thumbnail for a page that requires your signature to appear as "As Per Local ___." When selected, the thumbnail will outline in blue.
2. Scroll down and locate the signature field, which displays as "Sign Here" in red and yellow.
3. Click/Tap "Sign Here." Two options will appear.
4. Select "Sign Manually." A pop up will appear.

5. Select "Sign As Per Local ___." (Your Local # will populate based on your Employment Details.) You will see "As per Local ____" generate on the document.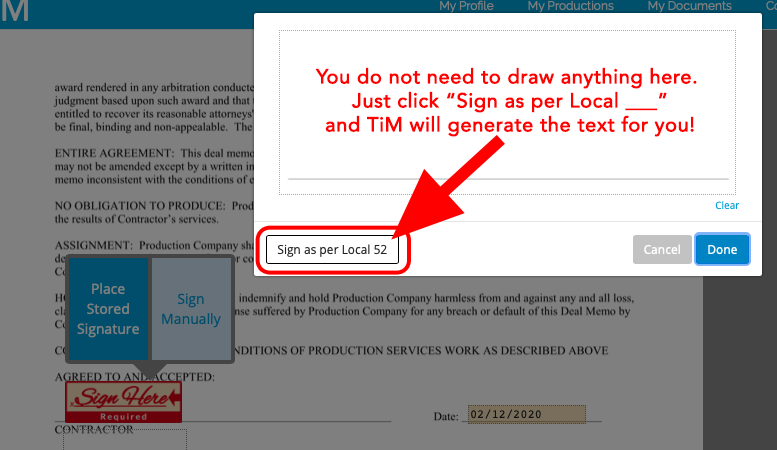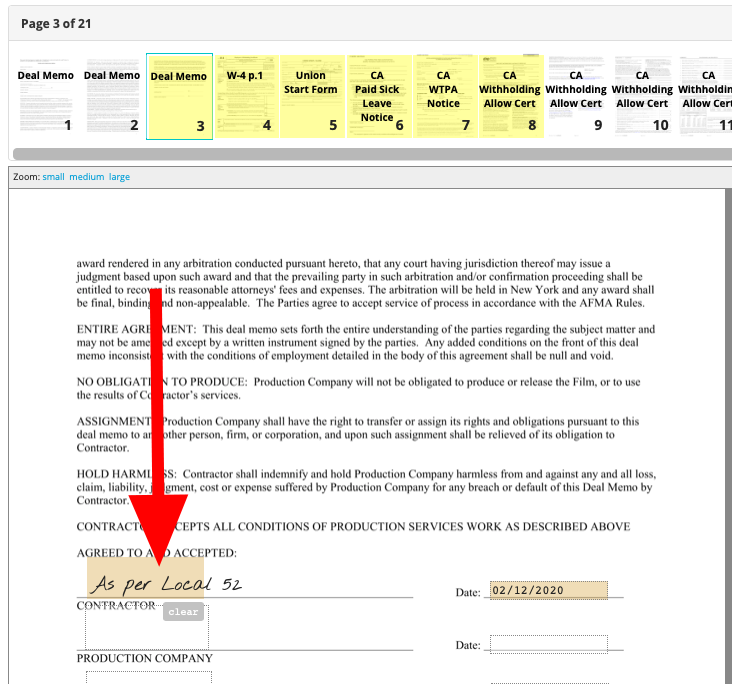 6. Repeat the above steps for any pages that need an "As per Local __" signature.
NOTE: "As per Local ___" signatures are NOT acceptable on government documents like W-4s or WTPA notices – select "Place Stored Signature" for those documents.