In TiM, you can upload documents that might need to accompany your Startwork, and share them with each Project as needed.
For example:
If you are granted a Box/Kit Rental, you will usually need to provide an Inventory to itemize the costs of your kit.
If you are being paid as a Loan-Out, you will most likely need to submit Articles of Incorporation to verify that your Loan-Out company is valid.
Documents can be uploaded and shared at any time from "My Documents."
Pro Tip: We recommend taking a moment now to upload any documents you might need later, so they're already available next time you submit Startwork!
How to upload supporting documents at any time
1. Login to your TiM Account.
2. Select "My Documents" from the header.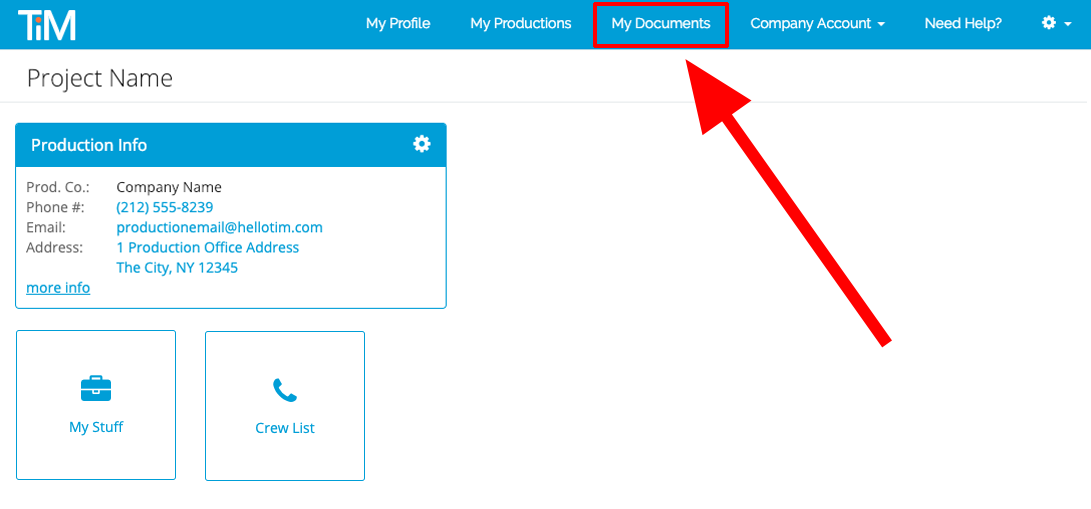 You will see four categories of documents:
Box/Kit Inventory
Voided Check
Articles of Incorporation (Required for Loan-Outs)
Other
These categories are visible to production, so be sure to upload your documents within their applicable categories. "Other" can be used for miscellaneous documents.
3. Select "Upload."
NOTE: Files must be in pdf, png, jpg, jpeg or gif formats.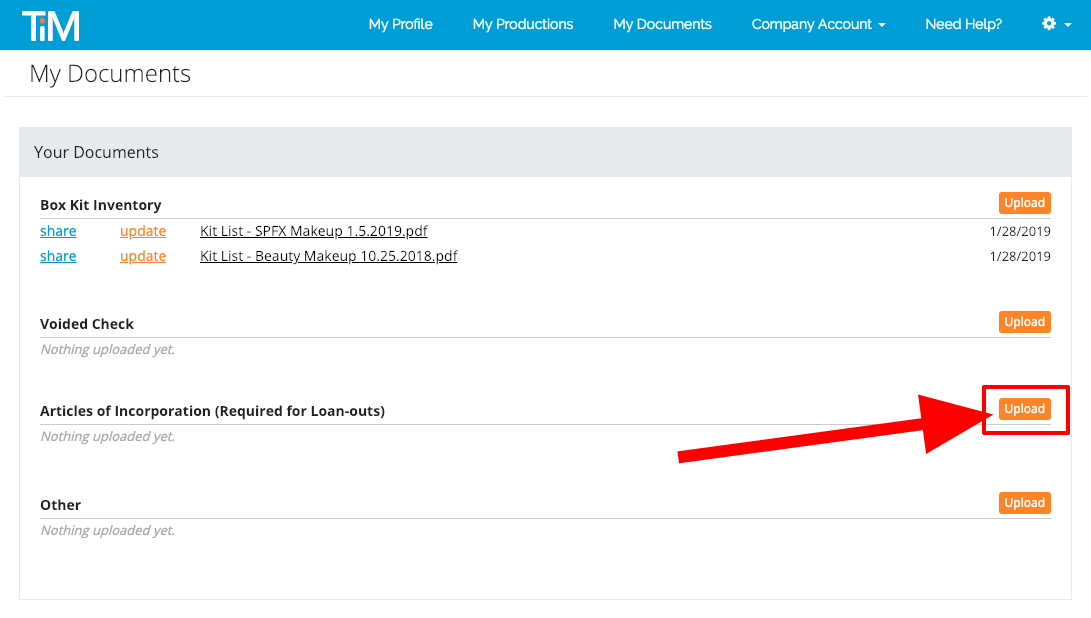 4. A pop up will appear. Choose the file you want to upload.
5. Click "Upload."
You will see the file appear in your Documents list.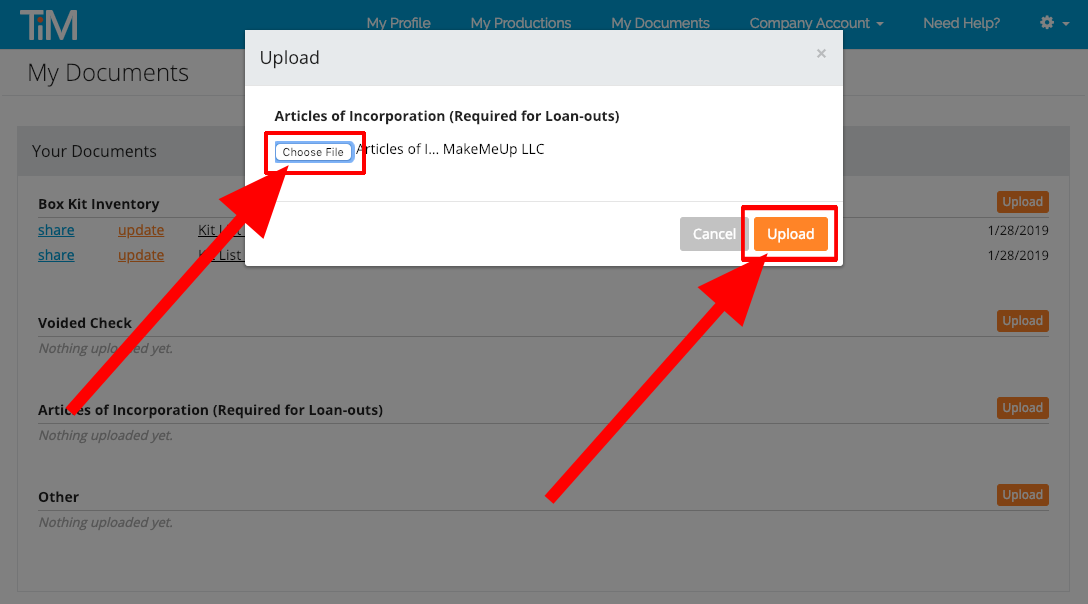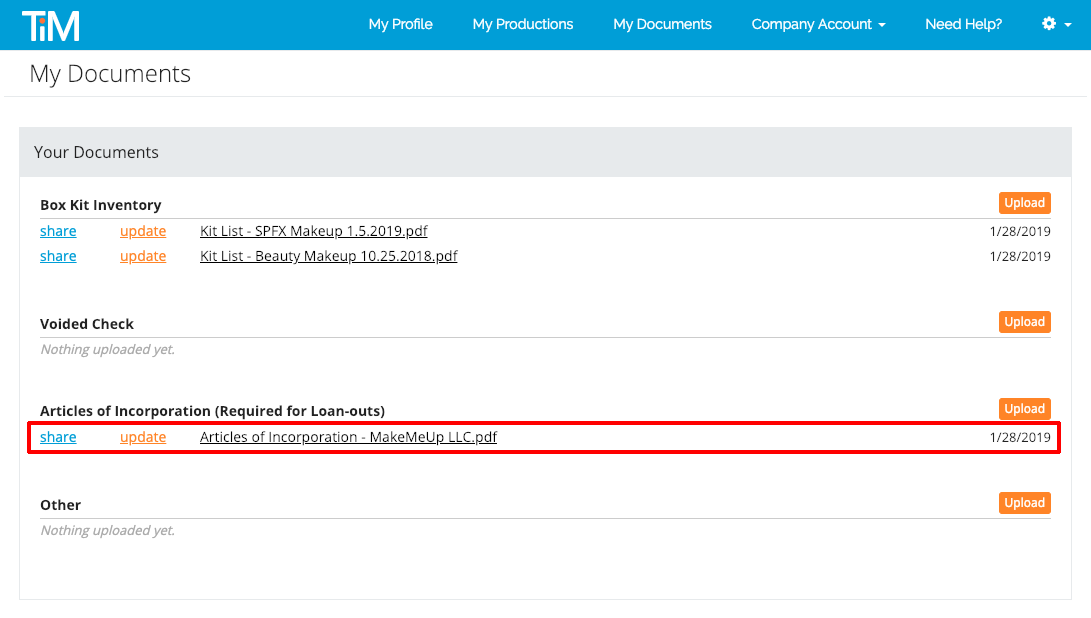 6. Click "Share" next to the document you want to send to production.
7. A pop up will appear. Select the checkboxes next to each Project that needs to receive this form.
8. Click "Share."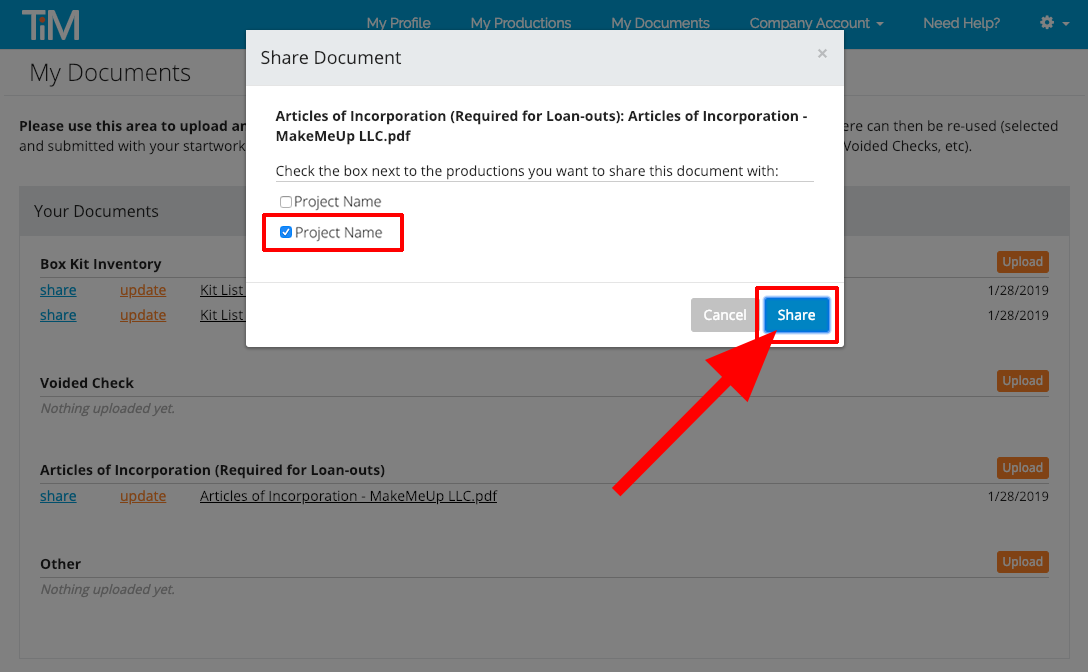 You will know the document has been successfully shared with production when "(#)" appears next to "share."

Pro Tips:
"Update" replaces the existing file. If you would like to upload an additional file, click "Upload" instead of "Update."
Document names in TiM reflect the name of the file at the time of upload, and will be the file name that appears to production when they receive your attachment! Be sure to name your file appropriately before uploading to TiM.