Any production-related questions should be directed to your Production Contact.
Your Production Contact's information can be found from your Project dashboard:
Go to your Project dashboard.
Click "more info" at the bottom left corner of the Production Info box.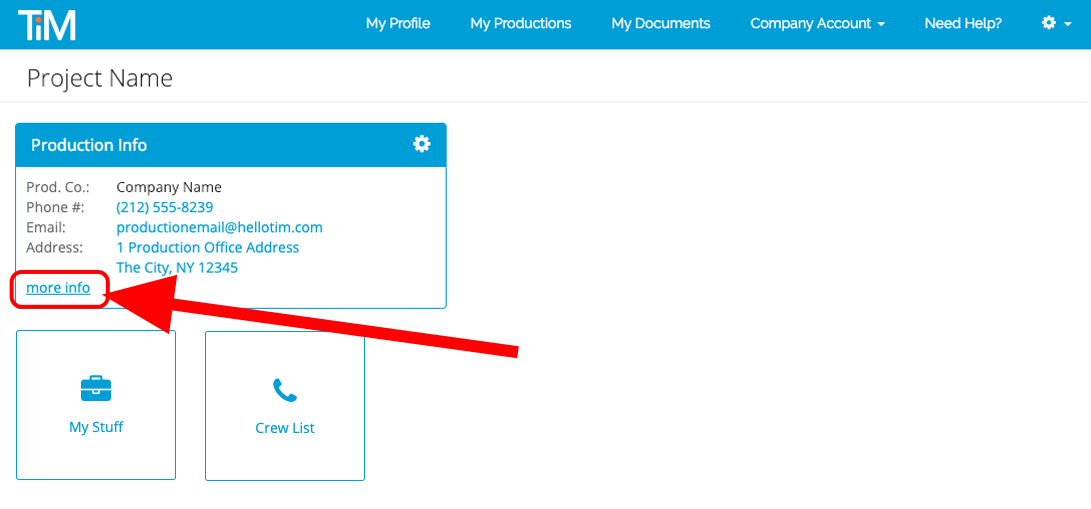 A pop up will appear. The "Production/Payroll Contact" is your point person.