You can add or remove Tags at any time from Startwork Templates via "Edit Tags & Titles."
What's this mean? If you go to send Startwork to a recipient from the Approval Pipeline, and realize you forgot to apply Tags to the pages of a packet, you can now edit the Tag Settings in real time. Go to Startwork Templates and click "Edit Tags & Titles" next to any Version of any packet.
How to add or revise Tags after a packet is published:
From Startwork Templates, click "Edit Tags & Titles" next to the packet Version you want to update. This will bring you to the Builder.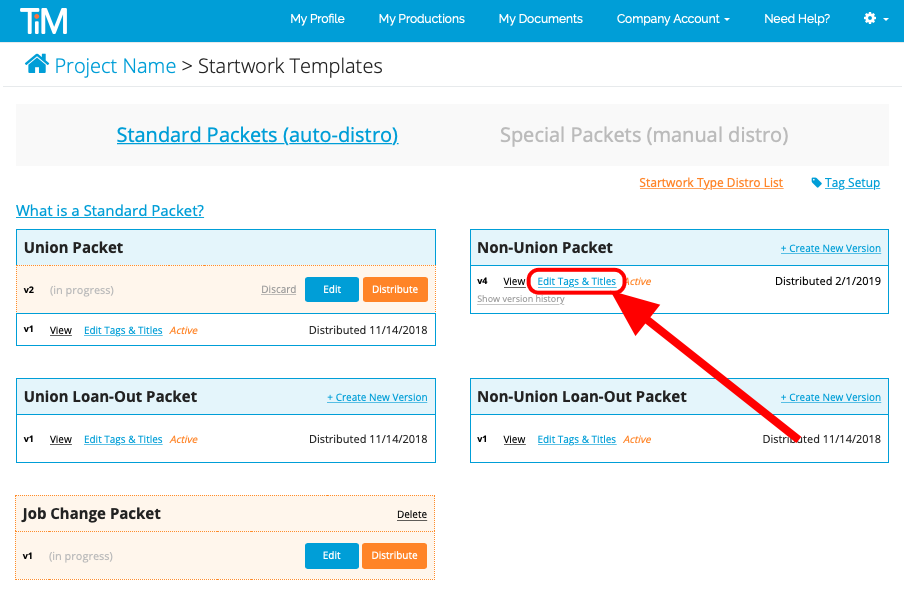 Select a page thumbnail.
If you want to edit the page's Title, enter the title in the space provided under "Add Page Titles."
If you want to apply or revise Tags, select or de-select Tags via the check boxes under "Add Tags."
NOTE: You can custom name Tags from Startwork Templates via Tag Setup. 
Repeat for each page (there is no way to select/ apply changes to multiple pages at once).
Click "Save and Exit." 
NOTE: Changes made to Templates at the Project level do not automatically sync with Company level Templates and vice versa.