If you haven't received a code via SMS / text message within 2-3 minutes after clicking "Send Code", select "Re-send code".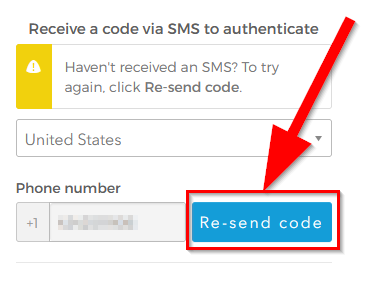 If after resending the code you still haven't received the code, please clear your browser cache (click here for instructions) and try again.
If receiving the code via SMS / text message is still unsuccessful, this could be due to weak cell signal strength or network connection. In this case, please Contact TiM Support for assistance.