If you forgot your password, it's best to reset it (see instructions below). You will need access to your email inbox to receive the password reset link.
Related article: I can't receive a password reset link because I don't have access to that email inbox. What do I do?
If the system is telling you that you are locked out, you have entered an incorrect password too many times. Email support@hellotim.com and ask a TiM Agent to unlock your TiM Account for you. In the future, click the "Forgot password?" link after no more than one or two attempts so this does not happen again.
How to reset your password:
Go to hellotim.com
Click "Login". The login window will appear.
Click "Forgot password?"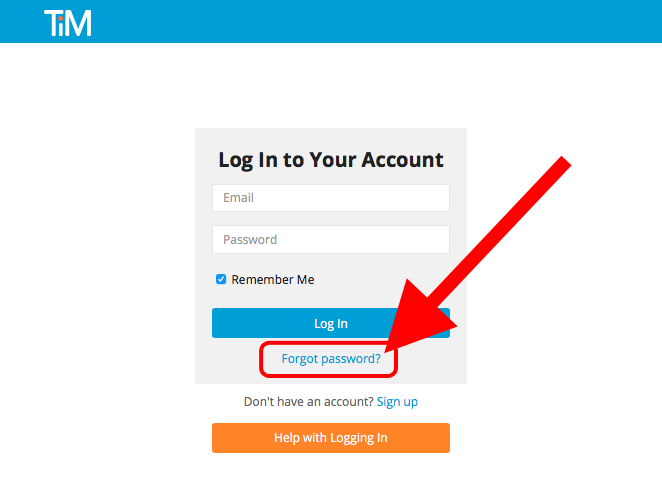 ​​
Enter your email address (the one you used originally to create your TiM Account).
Click "Email Password Reset Link".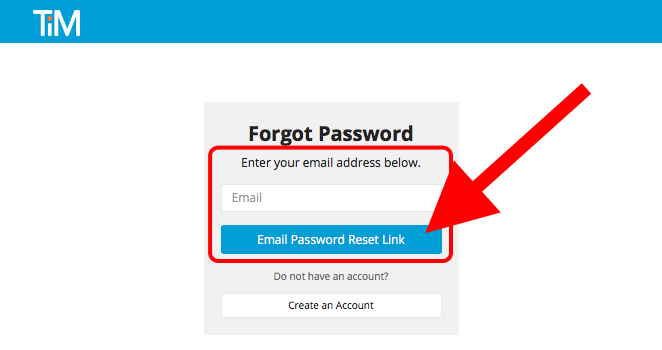 ​​
A link will be sent to your email address in order to reset your password.