TiM suggests using one email address that will travel with you from Project to Project as your login, and adding any work-related emails (or emails that my not be used forever) as Alternate Email Addresses. 
Alternate Email Addresses funnel any TiM-related messages to your TiM Account so all messages are received in one place.
How to add Alternate Email Addresses to your TiM Account:
Click the gear icon on the upper right corner of your dashboard. A drop down will appear.
NOTE: If you are using a mobile device, you may see three lines (AKA a 'hamburger') in the upper right of your screen instead of the gear icon. 
Select "Account Settings".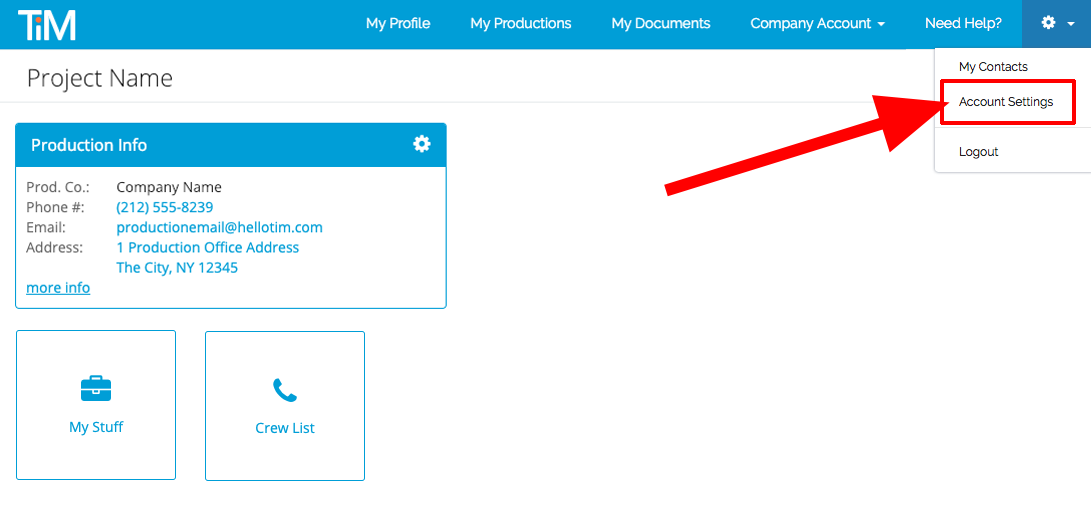 ​​
Under "Alternate Email Addresses (optional), enter any other email addresses you use besides your Primary Email Address (AKA the email you use to login).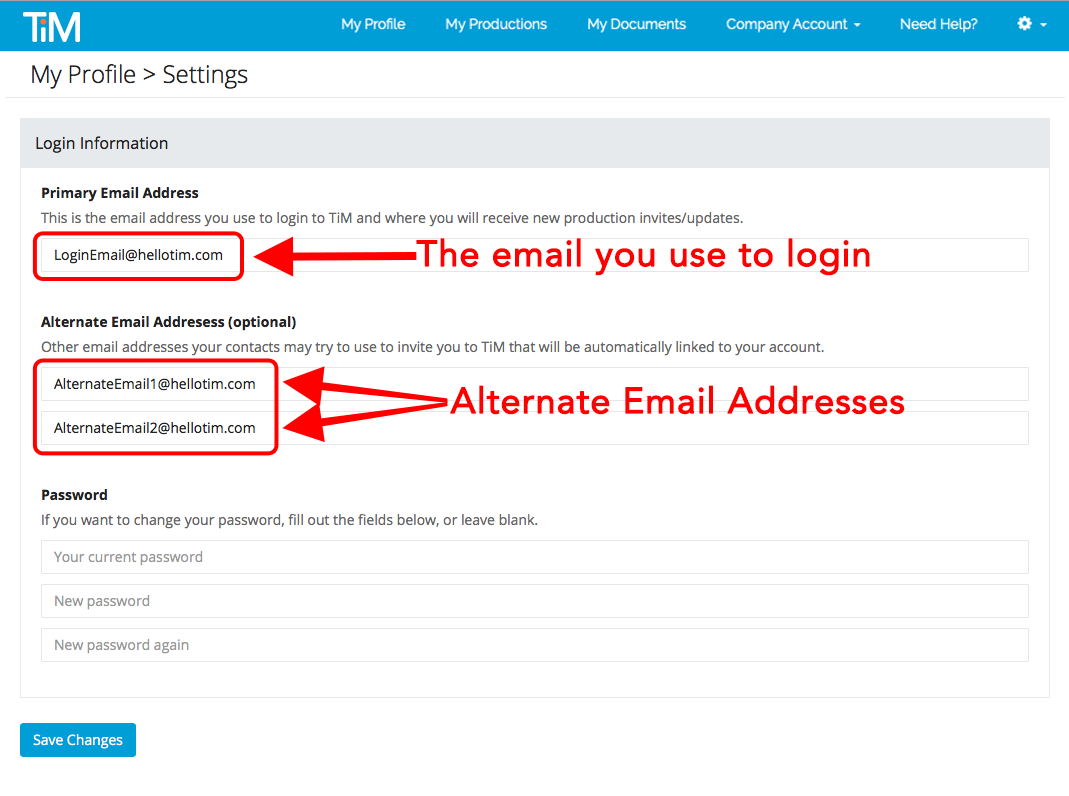 ​​
Going forward, all TiM-related messages sent to any of those email addresses will be funneled to your TiM Account!
NOTE: You will only receive email notifications to your Primary Email Address.