TiM suggests using one email address that will travel with you from Project to Project as your login, and adding any work-related emails (or emails that may not be used forever) as Alternate Email Addresses. 
You can update your TiM login email at any time by following the instructions below.
NOTE: updating your TiM login does not change the email that appears on Project Crew Lists, and does not retroactively affect any Startwork submitted before the update. 
How to change your TiM login email:
Click on the gear icon on the upper right corner of your dashboard. A drop down will appear.
Select "Account Settings".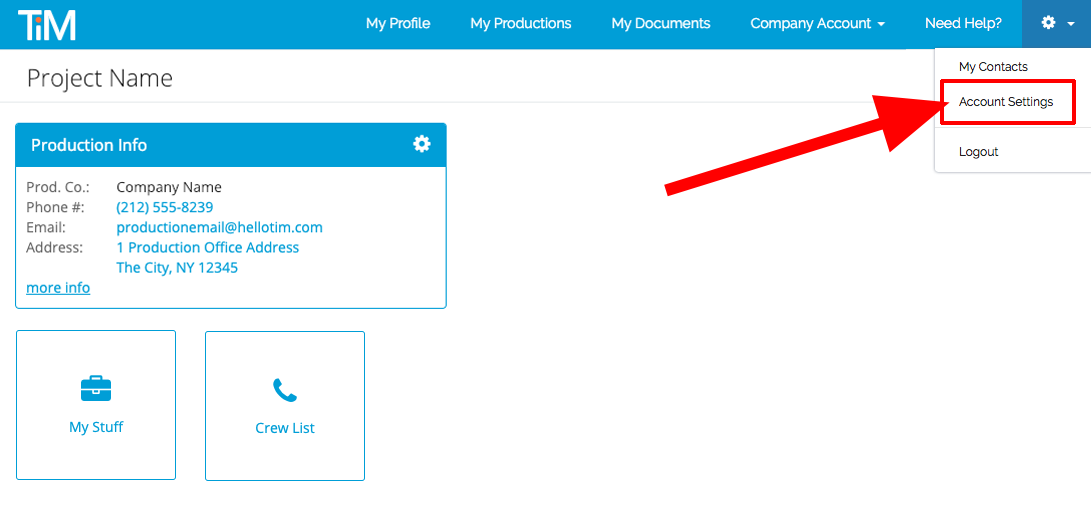 ​​
Under "Primary Email Address", enter the email you'd like to use to login to TiM.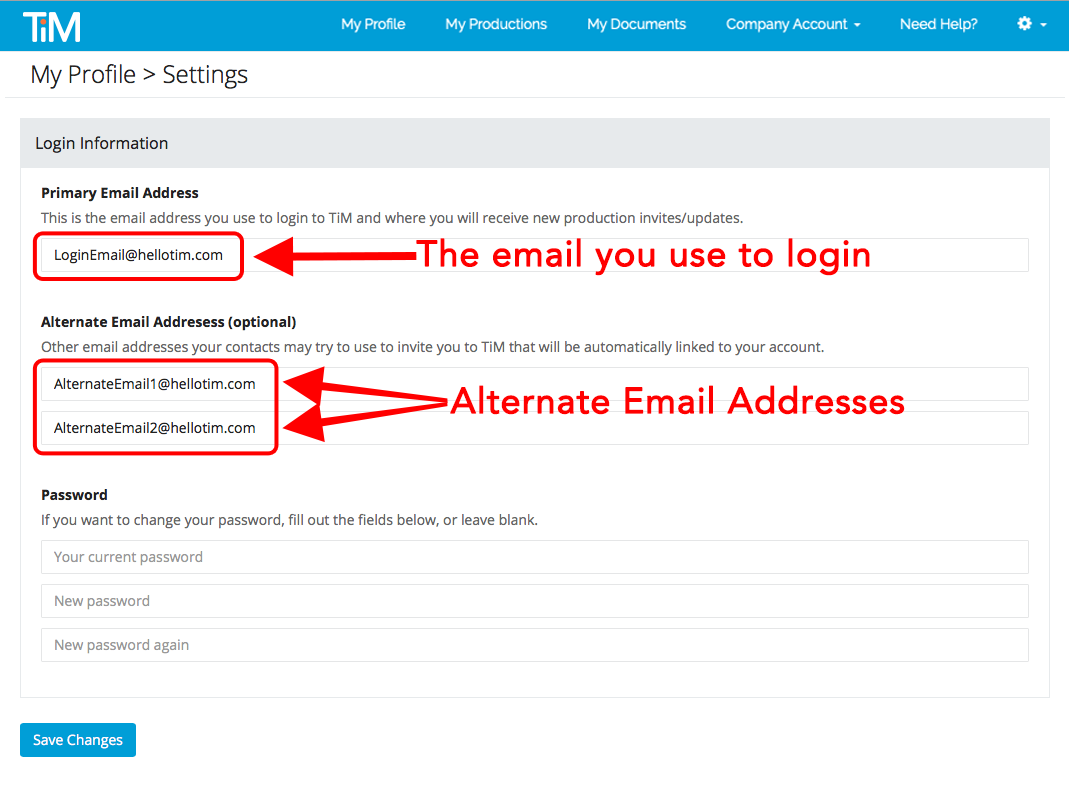 ​