You might hear a TiM Specialist or colleague refer to the "Company level" and "Project level."
The "Company level"
Refers to areas of TiM only accessible by a Company Admin from a Company Account dashboard.
A Company Account is what a production company or studio uses to manage Startwork across multiple Projects from one dashboard.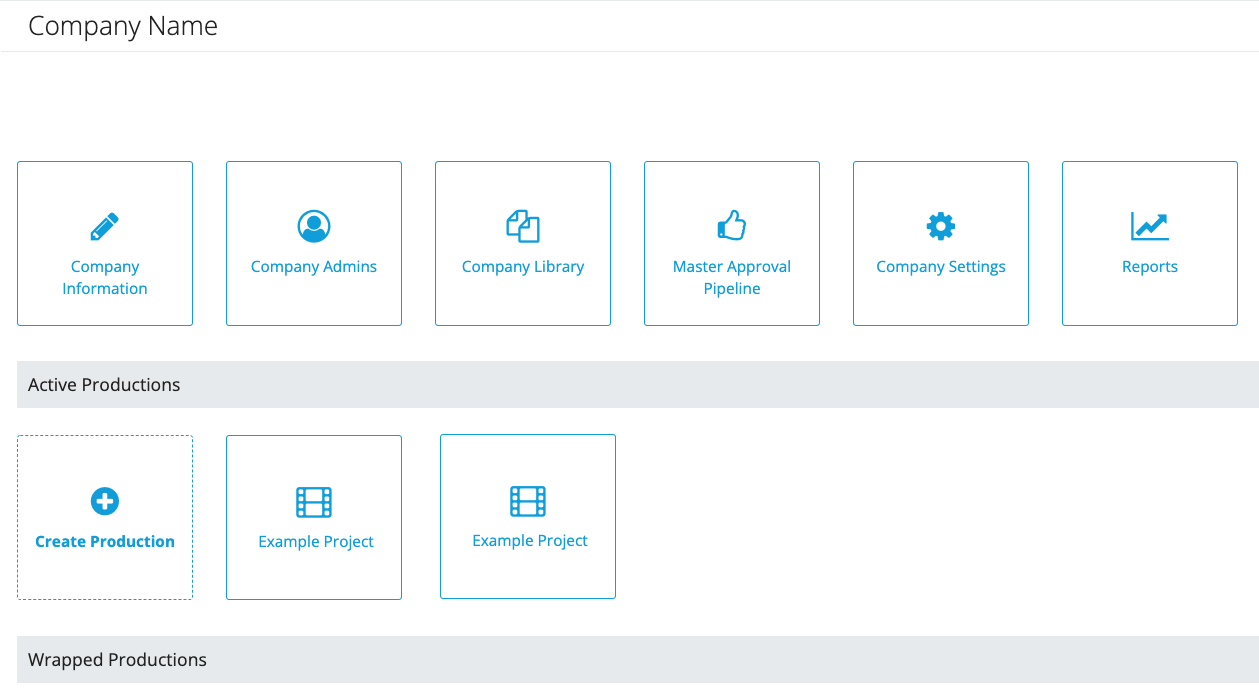 The Company level includes:
Company Information
Company Library

Company Standard Packets
Company Special Packets

Company Settings

Company Default Departments
Approval Workflow Settings
Form I-9 Settings

Reports

Green Report
Onboarding Ledger
Master Payroll Bible
Activity Report

Active Productions
The "Project level"
Refers to areas of TiM accessible from within a Project, which contain information particular to that Project. The Project level is accessible to Company Admins and Project-level team members.
Project-level team members are people who only have access to particular Projects in TiM, ie: anyone who is not a Company Admin.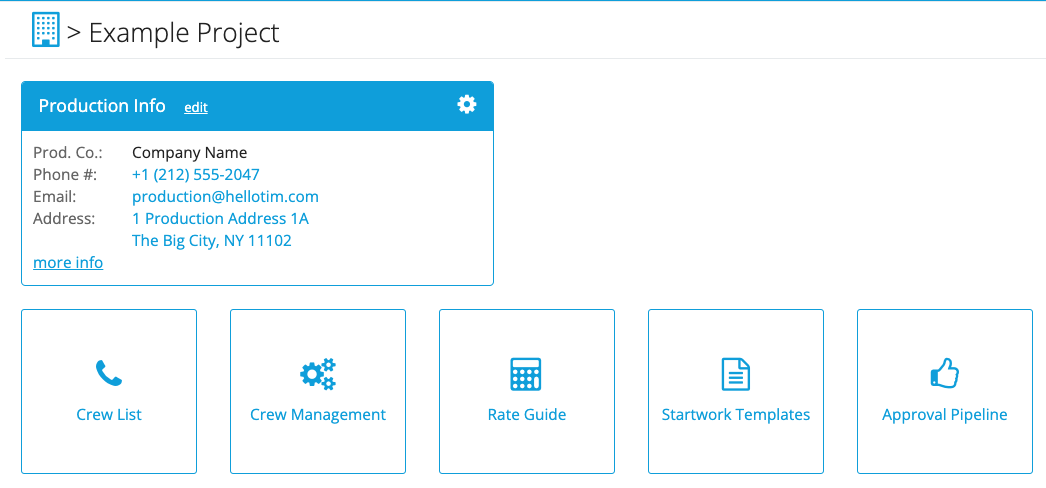 The Project level includes:
Production Info
Production Settings

Production Departments
Approval Workflow Settings
Form I-9 Settings

Crew List
Crew Management
Startwork Templates
Approval Pipeline